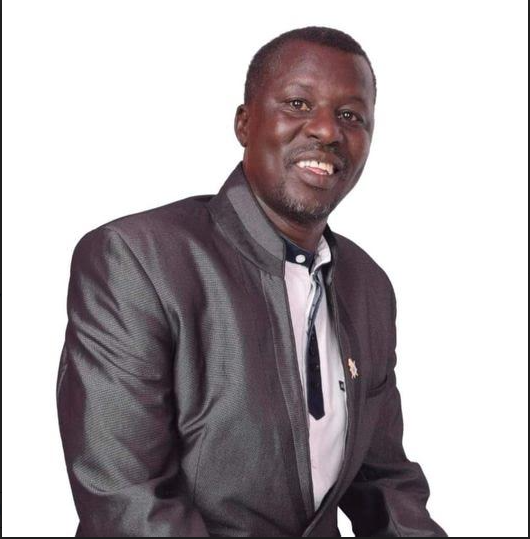 UPRS CONGRATULATES THE NEW UPRS BOARD CHAIRMAN, MR. SAM OKELLO KELO
The Uganda Performing Right Society (UPRS) congratulates Mr. Sam Okello Kelo on his appointment as the new Board Chairman. Mr.Okello Kello Sam replaces Mr. Kabiito Karamagi who served as Board Chairperson from October 2020 to February 2023. Mr. Same Okello Kelo is a Music creative in Uganda and has served in many positions including Chairman Board of Trustees of the Uganda National Cultural Centre. He is a member of UPRS, Uganda Musician Association, and president-elect of the Rotary Club Kampala.
Mr. Okello is not only creative but also brings with him vast experience both locally and internationally which qualified him as the ideal candidate for this position. He has been a strong advocate for creatives and has worked tirelessly to promote their interests.
Professor Mangeni Patrick one of the elected Board Members in his remarks appraised Mr. Sam Okello Kelo for his impeccable work from the time he was his student and had no doubt that he shall steer the ship to its right destination. He mentioned that he was confident that he will bring his wealth of experience and knowledge to this new role and acknowledged that he shall advance the interests of the creatives.
In his new role as the Board Chairman of UPRS, Mr. Sam Okello Kelo will be responsible for providing strategic leadership and direction to the organization. He will work with the board and management team to ensure that the organization fulfills its mandate.
Uganda Performing Right Society is a society that was formed in 1985 by authors (mainly musicians) to advance the cause of copyright administration in Uganda. It is registered with the Registrar of Companies as a Company Limited by Guarantee having no share Capital, in other words, it belongs to all of its members. UPRS is recognized by the Government as a Collecting Society and it is a Member of the Confederation of International Societies of Authors and Composers (CISAC).
UPRS fraternity is committed to working with Mr. Okello to advance the interests of its members. He recognizes the importance of protecting the rights of creatives, increasing their collections, and ensuring that they receive fair compensation for the use of their works as an essential part of achieving this goal.
UPRS fraternity congratulates Mr. Sam Okello Kelo on his appointment and wishes him success in his new role.