IFPI TRAINING WORKSHOP 2021
UPRS Staff Team (Licensing Team) during the music licensing training by The International Federation of the Phonographic Industry ( IFPI).
– This training workshop was intended to help UPRS to license and generate commercial value for music through every available channel across the world.
– IFPI demonstrates recorded music's economic value in creating growth, jobs, and investment, and its cultural value to society and in people's lives.
– IFPI works to make sure that the rights of its members, who create, produce, and invest in music, are properly protected and enforced.
Among the Intellectual Property Experts were Mr. Rob Hooijer – Johannesburg, Mr. Adipo Otieno – Nairobi, and Ms. Angela Ndambuki – Nairobi.
REMEMBER: A CMO (UPRS) is a one-stop shop for commercial users of music like Radios, TVs, Hotels, Bars, Clubs, Banks, Offices e.t.c…
THEN: What is Collective Management of Copyright and Related Rights?
– Collective management is one option within the copyright system that requires or allows rights holders to administer their rights through a Collective Management Organization (CMO – UPRS).
– Managing copyright and related rights individually may not always be realistic.
– An author, performer, or producer, for instance, cannot contact every single radio station to negotiate licenses and remuneration for the use of their songs.
– On the other side, it is not practical for a radio station to seek specific permission from every author, performer, and producer for the use of each song.
– UPRS facilitates rights clearance in the interest of both parties and economic reward for rights holders.
UPRS Meeting with Producer's Association
UPRS Legal Department meets with the Audio Producer's Association of Uganda at UPRS Offices on 24th August 2021. We are charting ways to formalize the creation and production processes of music-making in Uganda. UPRS is committed to bettering Uganda's entertainment law for the benefit of its members.
UPRS Online Engagement with Music Creators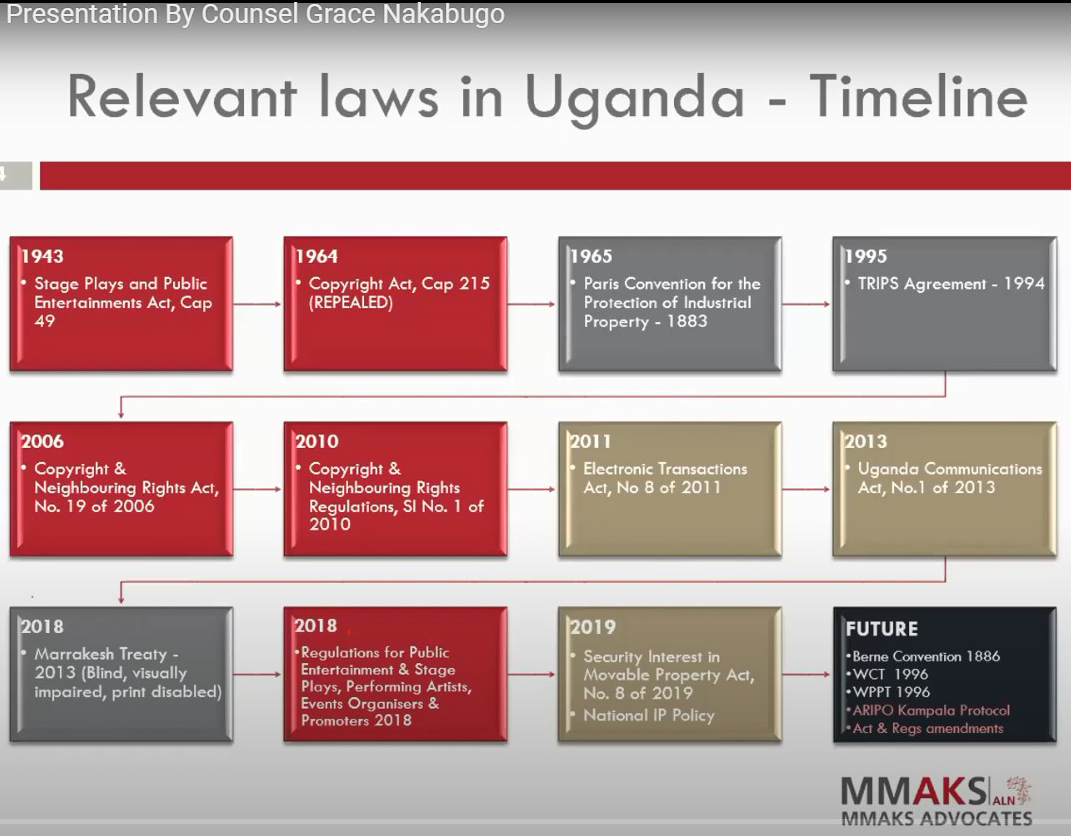 Dated:   Friday, July 23, 2021
Download presentation: 
#Stay Home, Stay Safe.
UPRS-NAB Meeting
On 14th February 2020, CISAC director (African Region) Mr. Sam Sangwa engaged with the National Association of Broadcasters (NAB) to discuss the improvement of compliance by the broadcasters.
CISAC Director visit to UPRS
On 13th-February -2020 UPRS hosted the Director CISAC, African Region Mr. Sam Sangwa from Rwanda who engaged with the Board members and staff about music copyright and the benefits of a CMO to the rights holders.
UPRS BOARD MEETING CLOSING YEAR 2019:
On 4th December 2019, a meeting was held at UPRS offices which involved the Board of Directors and UPRS Caretakers.
During this meeting, accountability was given from the date (August 2019) URSB entrusted Caretakers
With UPRS management to date (December 2019).
On top of that, the Board of Directors were encouraged to attract more music right holders to join UPRS as it will add more value to UPRS as well as benefit from their creativity.
Mbarara Workshop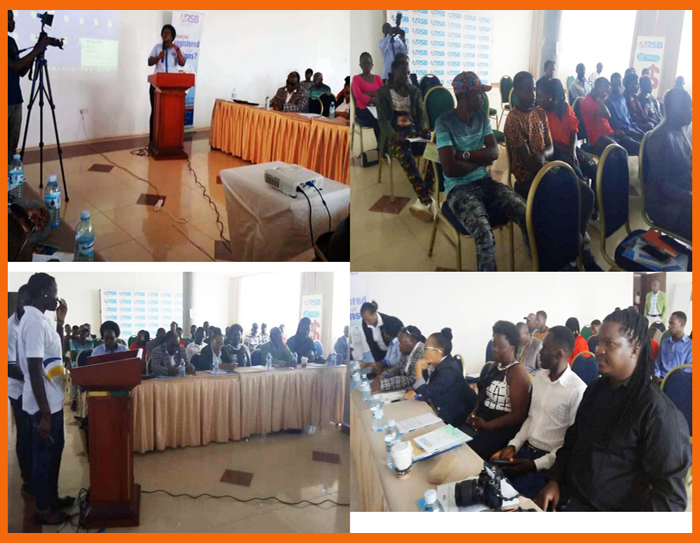 On Friday 30th August 2019 UPRS held a workshop for Western Music Artists of at Oxford Inn Conventional Center, Mbarara. This workshop was attended by over 100 music artists and the purpose was to create awareness of copyright and CMOs. The Chief Guest was re-known musician Mr. Daniel Kazibwe(Ragga Dee) who represented Maj. Gen. Elly Kayanja. The Chief Guest called for Unity among the music artists and advised them to start a SACCO to enable the government to extend support to them. The Chief Guest further encouraged them to join UPRS for ease of collective management of their work. He thanked URSB for the efforts towards re-organizing UPRS and sponsoring all workshops so far. URSB encouraged the participants to register their works and their businesses.
Musicians are more united and more interested in protecting their work, and they appreciated URSB for the support.
MUSIC COPYRIGHT LAW ENFORCEMENT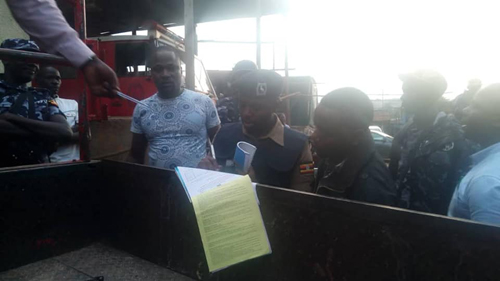 On the 14th day of August 2019, Copyright inspectors in collaboration with the police, URSB, and UPRS started operations invading all premises/music users that have not complied with the Copyright Law.
The Team visited Bars (users) around Kireka and surrounding areas. These users included New Victoria Club, Linda Bar, 4matic, and Totez among others. All the aforementioned bars are users of copyrighted music but have since deliberately declined to pay the requisite license fees.
The Law gives UPRS the mandate to outer and seizes any equipment being used to breach the Copyright and Neighbouring Rights Act (2006). This operation was entirely presented on the Law.
We, therefore, implore all users of Copyrighted music to comply with the Law. Those in default are further advised to clear all fees due to avoid such inconveniences. Addition fees of 50% of the amount in default will be charged for any seized equipment to be released. 
STAND WARNED!